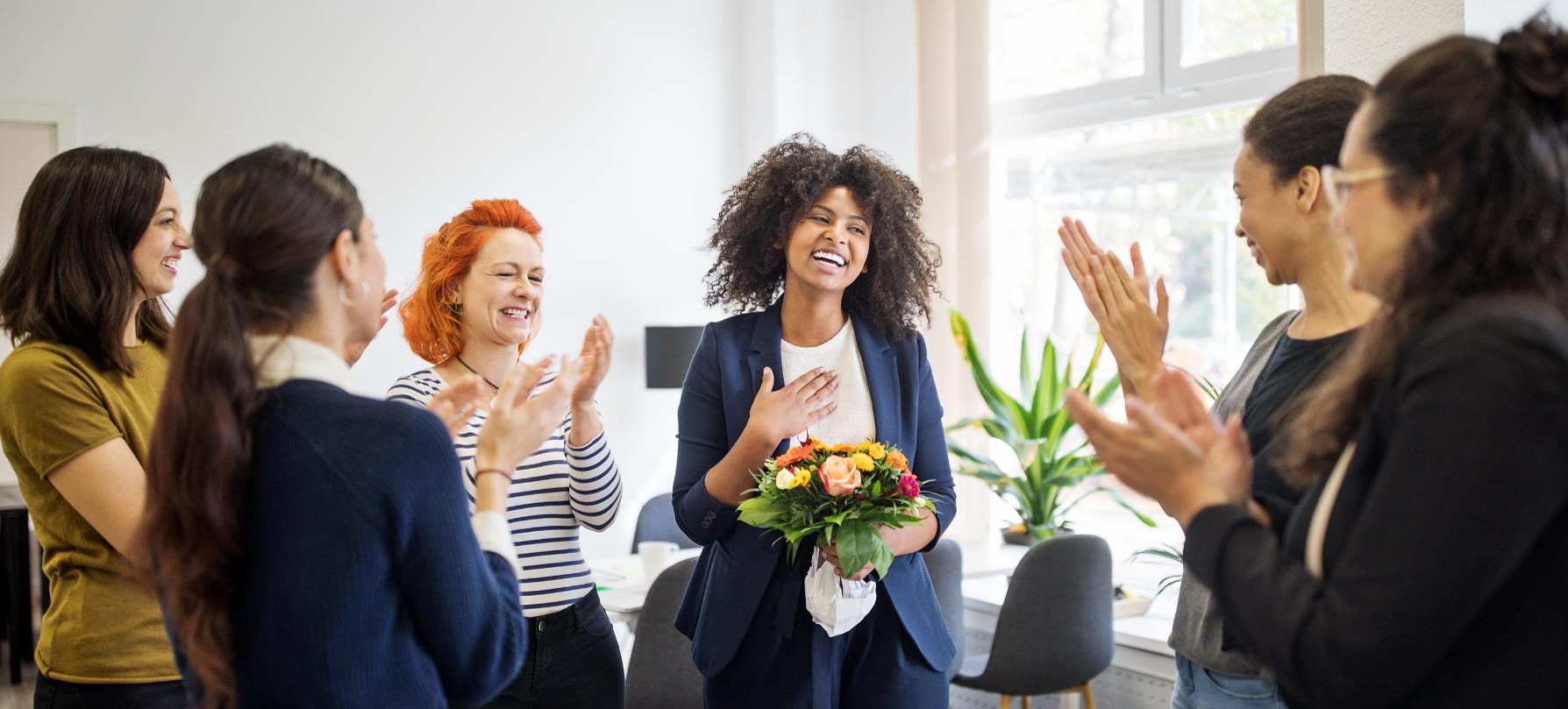 Feedback ensures engaged employees and an open culture
Feedback en communicatie
Feedback and communication are important because this contributes to a positive working climate, a good working atmosphere and self-confidence of the individual team members. Feedback and communication promote team performance, business results and prevent dropouts and absenteeism. Feedback and communication are improved by setting a fixed rhythm in the organization. This can be done weekly by organizing short check-ins or on the basis of a self-chosen rhythm.
A method that is often used for this is 360° feedback.
360° feedback
360° feedback is a process in which feedback from colleagues, as well as a self-evaluation by the employee himself is collected. 360° feedback is so called because it asks for feedback on an employee's behavior from different points of view. The result is an average score that has thus been objectively established. The score that has been achieved can be compared with the desired score for the competence that belongs to a position. This provides insight into the development potential and on this basis development discussions can be held.
This way of working offers the employee and organization a better picture than if only a manager gives feedback.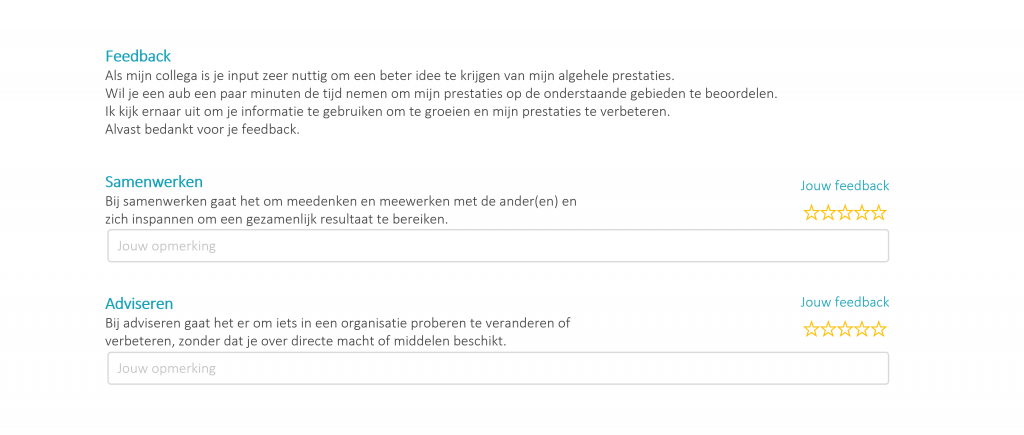 Feedback is not a formal conversation that takes place occasionally, but an ongoing process of communication and improvements. The new generation
The new generation
More and more organizations appreciate it when employees are open to their opinions. This involves employees from different layers of the organization clearly communicating to each other how they think about things and people. In this blog about communicating, tips are given that can help you to get the right communication structure within the organization.
The employee gets an increasingly important voice in the policy of the organization.
Think of Netflix and Dave Chapelle or recently Heineken and the activities in Russia. As an organization, do not be surprised by this movement.
The new generation wants to contribute to the organization and society.
What are goals and what are the core values? How can I contribute to this as a professional?
Engage your employees and embrace open communication and feedback.
Transparency
The 360° feedback facilitates transparency and can provide a pleasant addition to other working methods. The 360° feedback methodology fits these organizations. By using our feedback module, feedback from the organization can easily be retrieved.
All this ensures involvement and employees feel valued and understood.
CareerTracker facilitates