HR cycle
The HR cycle is the process that focuses on the moments when the employee and employer talk to each other about goals, performance, development, and ambitions. The HR cycle is applied in every phase of the collaboration, so recruitment, mobility, and exit.
Many organisations still work with the old set-up of the HR cycle with 3 conversations per year.
Due to changes in the labor market and the new generation of employees, it is wise to analyze the current process and see if it can be improved.
Modern HR cycle
The employee gets an increasingly important voice in the policy of the organisation.
Think of Netflix and Dave Chapelle or recently Heineken and the activities in Russia.
As an organisation, do not be surprised by this movement.
The new generation wants to contribute to the organisation and society.
What are goals and what are the core values? How can I contribute to this as a professional? Engage your employees and embrace open communication and feedback.
Does this require more work? More information
For your organisation
Objectives and Key Results
Inspiring goals and challenging results ensure
a top sports climate and the right energy in the organization.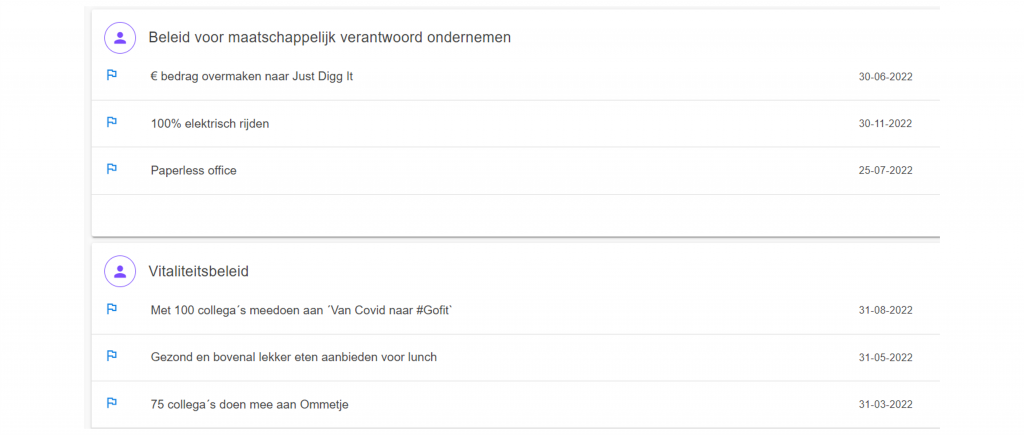 his creates a flow in the organization that contributes to success.
Everyone is moving in the same direction, with clear priorities,
in a constant rhythm.
Skills Management
Skills Management about understanding and developing
professionals with the right skills.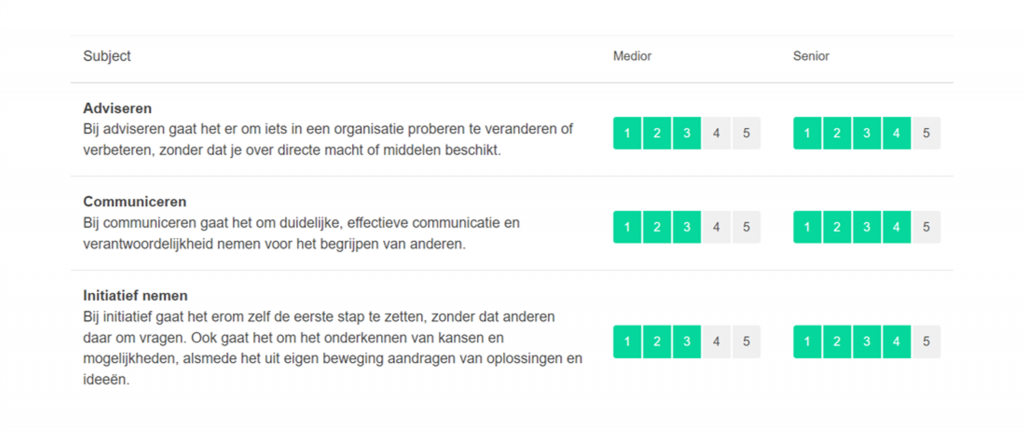 Skills Management about an onset of knowledge and proceeds skills.
With inventories, the skill gap analysis is determined and
skills can be developed.
Reflections
Reflections for your weekly growth standups.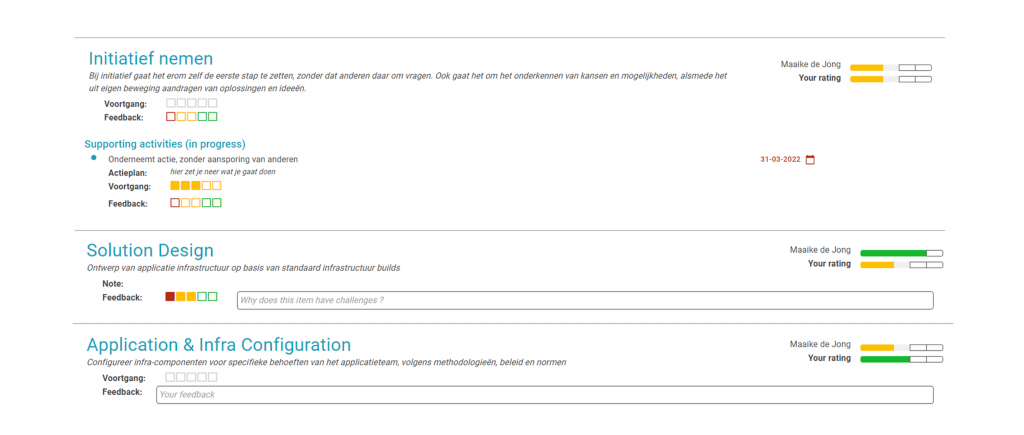 Use reflections to record your own progress,
to ask for feedback from your manager and
as a starting point for the 1:1 conversations.
Feedback
Feedback ensures engaged employees and an open culture.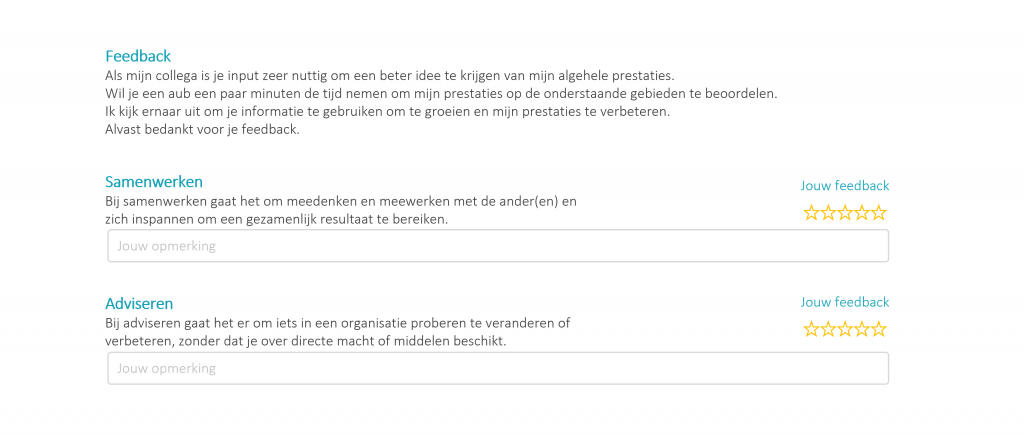 Feedback is not a formal conversation,
but an ongoing process of communication and improvements.
Ensure engaged and motivated employees.
Doesn't that mean a lot of work?
No, don't just look at the calculation below.
Old
3x per year
Planning, functioning and evaluation
30 minutes of preparation
60 minutes of conversation
30 minutes follow-up
3x 2 hours= 360 minutes
Cons
It's a lot of work all at once
It is experienced as a required thing
Adjusting is difficult
New
Every week a short development stand up
Progression and communication
Minimal preparation
5 minutes conversation
Appointments are recorded immediately
5x 52 weeks= 260 minutes
Benefits
Instant time savings
Timely signalling, ventilation and adjustment
Direct and open communication
Modern HR cycle
By briefly talking to each other every week about the developments, you get a good picture of the progress and with this you immediately set up your new HR cycle.
CareerTracker helps, with a proven implementation approach, in setting up the modern HR cycle.
Partners
To help you have a broad ecosystem of partners who all have their own expertise. We are happy to introduce some of them to you when you need help so that you can make a good choice.
If you want to become a partner of CareerTracker, you can indicate this via this link.
Implementation services
In addition, we have already thought about possible services that can help you implement CareerTracker and renew the HR cycle.
Inspiration session: Start with the new HR Cycle (CareerTracker and partners)
Workshop: Objectives and Key Results (CareerTracker and partners)
Workshop: Roles and skills (CareerTracker and partners)
Workshop: How to conduct 1:1 growth meetings (by our partners)
Workshop: How to give the right feedback (by our partners)
User training (CareerTracker and partners)
Transformation programs (by our partners)
Connecting
CareerTracker is easy to connect with existing HR systems
No replacing systems or setting up a lot of new processes
We do this via an API, application programming interface